On this page you can get a brief introduction to each of the incredibly gifted and skilled authors who take us to realms of wonder and discovery.
---
Gillian Bronte Adams spent her childhood devouring books and roaming the Texas countryside slaying orcs, captaining pirate ships, and dreaming of medieval kingdoms. So it was no surprise when she became an author.
Her love of epic stories as well as a desire to present truth in a new and unique way drew her to realm of fantasy.
Website: www.GillianBronteAdams.com
Booklist: Orphan's Song, Songkeeper, Song of Leira
---
R.J. Anderson
Nebula Award-shortlisted, bestselling author R.J. Anderson writes novels about faeries, weird science, and the numinous in the modern world. She lives in Ontario, Canada.
Website: www.rj-anderson.com
Booklist: Knife, Rebel, Arrow, Swift
---
Nadine Brandes learned to write her alphabet with a fountain pen. In Kindergarten. Cool, huh? Maybe that's what started her love for writing. She started journaling at age nine and thus began her habit of communicating via pen and paper more than spoken words. She never decided to become a writer. Her brain simply classified it as a necessity to life. Now she is a stay-at-home author, currently working on her dystopian series.
Website: www.NadineBrandes.com
Booklist: A Time to Die, A Time to Speak, A Time to Rise
---
J. Wesley Bush currently lives and works in Kiev, Ukraine, where he reports on economics. He has previously served as an airborne infantryman, military intelligence cryptolinguist, NGO worker, and historian. He also spent two years as a unicyclist in a circus. He is the husband of a lovely wife and the proud father of five boys.
Website: www.JWesleyBush.com
Booklist: Knox's Irregulars
---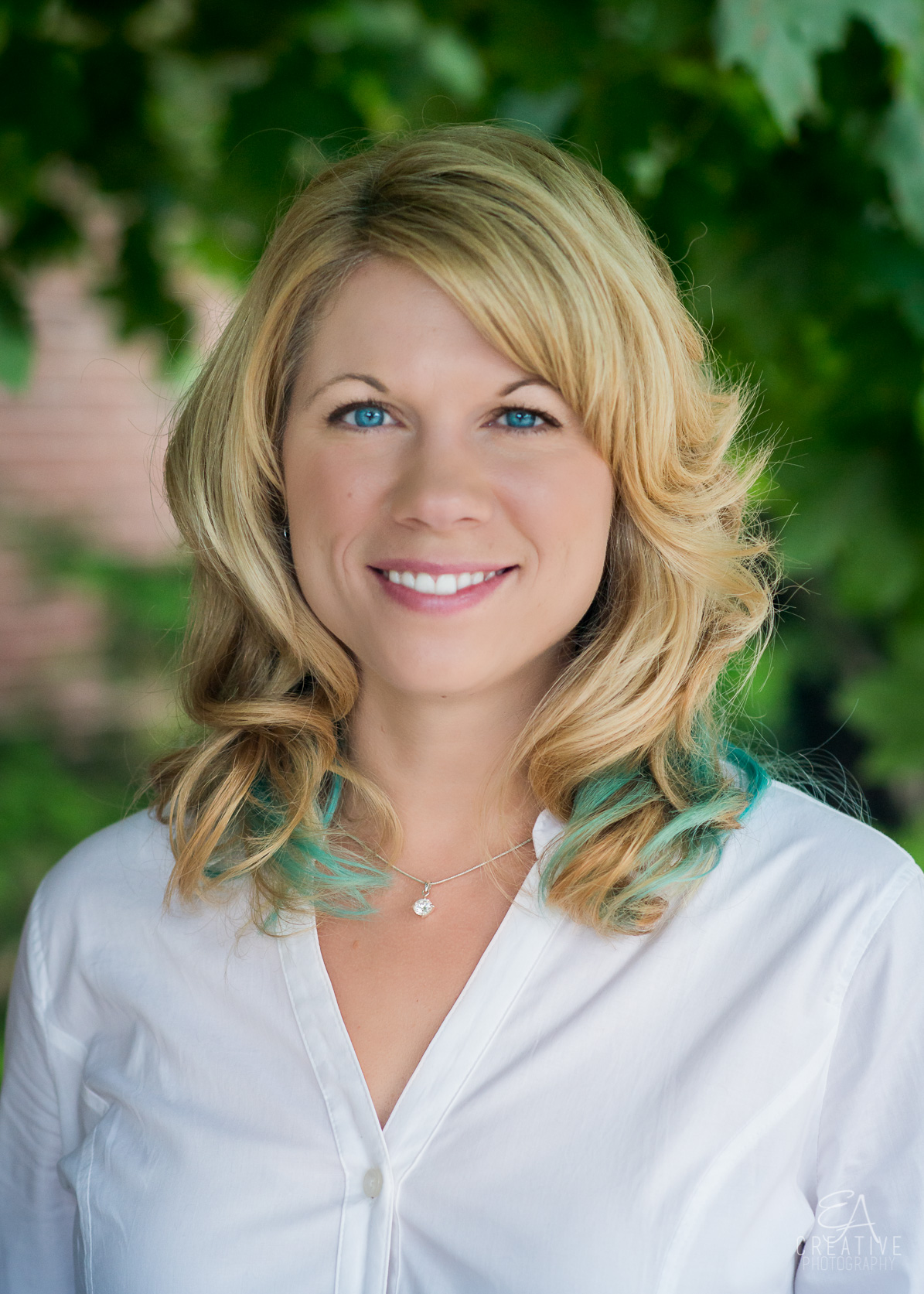 Morgan L. Busse is a writer by day and a mother by night. She is the author of the Follower of the Word series and the award-winning steampunk series, The Soul Chronicles. Her debut novel, Daughter of Light, was a Christy and Carol Award finalist. During her spare time she enjoys playing games, taking long walks, and dreaming about her next novel.
Website: www.morganlbusse.com
Booklist: Daughter of Light, Son of Truth, Heir of Hope, Tainted, Awakened
---
Joan Campbell is notoriously bad at finishing things but, ever since she found the key to the portal, she's been escaping into worlds far more intriguing than her own. In her word-spun worlds, magic can be harnessed, kings and queens rule supreme and ancient books contain coveted secrets. Her characters face division, danger, their own fallible natures and—ultimately—grace. While her husband and two daughters have learned to fend for themselves, a hungry whine or meow inevitably breaks the spell and brings Joan back to her everyday life in Johannesburg, South Africa. Here Joan wields a tennis racket instead of a longbow and trains writers instead of warriors, knowing full well that  the pen is mightier than the sword. Chains of Gwyndorr was a gold medallist in the 2017 Illumination Book Awards.
Website: www.joancampbell.co.za
Booklist: Chains of Gwyndorr, Heirs of Tirragyl
---
Jack Cavanaugh is a popular historical fiction author. He has twenty-eight published novels which have received numerous Christian and secular awards. His novels While Mortals Sleep and His Watchful Eye won Christy Awards for excellence in Christian Fiction. The Puritans, from the American Family Portrait series, won an ECPA Silver Medallion Award.
Website: jackcavanaugh.com
Booklist: Hideous Beauty, Heavenly Mortal, Halo of Brimstone
---
Lindsay A. Franklin is an award-winning author, award-winning freelance editor, and homeschooling mother of three. Her debut fantasy novel, The Story Peddler, releases in 2018 from Enclave Publishing. Lindsay has had dozens of short stories published, and she is Faculty Director for Realm Makers, an annual conference for speculative fiction writers of faith. She is a Bible college student and has taught fiction to wildly creative homeschooled junior and senior high students. Lindsay may or may not be addicted to full-leaf tea and organic coffee.
Website: www.lindsayafranklin.com
Booklist: The Story Peddler. The Story Raider, The Story Hunter
---
W. A. Fulkerson is the author of ten books, including Writing With Purpose: A Step-By-Step Guide to Producing Your Best Book. He works in film as a screenwriter, having written the award-winning documentary Save My Seoul with Jubilee Media. He teaches regularly at San Diego Writers, Ink in Point Loma, CA. Fulkerson is a voracious reader across genres, but J.R.R. Tolkien, C.S. Lewis, Isaac Asimov, Michael Crichton, T.H. White, Pablo Neruda, and John Donne are particular favorites. In his free time, he enjoys coaching wrestling, training in Brazilian Jiu Jitsu, and studying languages. He lives in San Diego with his wife and son.
Website: www.wafulkerson.com
Booklist: For Whom the Sun Sings
---
S. D. Grimm's first love in writing is young adult fantasy and science fiction, which is to be expected from someone who looks up to heroes like Captain America and Wonder Woman, has been sorted into Gryffindor, and identifies as rebel scum. Her patronus is a red Voltron lion, her spirit animal is Toothless, and her favorite meal is second breakfast. She is represented by Julie Gwinn of the Seymour Agency, her office is anywhere she can curl up with her laptop and at least one large-sized dog.
Website: www.sdgrimm.com
Booklist: Scarlet Moon, Amber Eyes, Black Blood
---
Sharon Hinck writes stories for the hero in all of us. She has enjoyed many adventures on her road with God, though unlike her characters none have involved an alternate universe (thus far). She earned at M.A. in Communication from Regent University and spent ten years as the artistic director of a Christian performing arts group. In addition to the Sword of Lyric series, she is the author of several contemporary novels, including The Secret Life of Becky Miller and Stepping Into Sunlight, as well as numerous devotions and essays. Her work has been recognized with three Carol awards and a Christy finalist medal. She loves to hear from readers, so feel free to drop by the contact page at her website anytime.
Website: www.SharonHinck.com
Booklist: The Restorer, The Restorer's Son, The Restorer's Journey, The Deliverer, Hidden Current
---
Randy Ingermanson is the award-winning author of six novels and two non-fiction books. He has a Ph.D. in theoretical physics from UC Berkeley and is known around the world as "the Snowflake Guy" in honor of his wildly popular "Snowflake method" of designing a novel. Randy writes geek suspense and publishes the free monthly Advanced Fiction Writing E-zine, the world's most popular e-zine on how to write fiction. His bestselling book Writing Fiction for Dummies is widely agreed to be misnamed–the smarter you are, the more you get out of this book.
Website: www.Ingermanson.com
Booklist: Oxygen, The Fifth Man
---
Joshua A. Johnston grew up reading the grand masters of science fiction and still devotes more time to their endless galaxies than he really should.
Website: www.joshuaajohnston.com.
Booklist: Edge of Oblivion, Into the Void, Through Chaos
---
Ronie Kendig is an award-winning, bestselling author who grew up an Army brat. After twenty-plus years of marriage, she and her hunky-hero husband have a full life with four children, a Maltese Menace, and a retired military working dog in beautiful Northern Virginia.
Since launching onto the publishing scene, Ronie's Rapid-Fire Fiction has hit the CBA Bestseller list, won the prestigious Christy Award, the Inspirational Readers' Choice Award, the HOLT Medallion Award, the Selah Award, and finaled in numerous other contests like Christian Retailing's Reader's Choice Award, the INSPY Awards, and more.
Website: www.RonieKendig.com
Booklist: Embers, Accelerant, Fierian, Brand of Light
---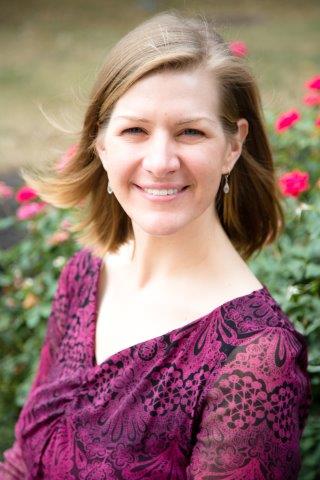 Sarah E. Morin has three great passions in life: God, books, and working with young people. She has written articles and poetry for local publications and international periodicals in the museum field. Her dramatic works range from a musical about Susan B. Anthony to fairy tale poetry. She enjoys performing her work, especially pieces that allow her to dress up in her queen costume.
Sarah E. serves as Youth Experience Manager (kid wrangler) at an interactive history park. Her 100 youth volunteers are her best consultants in the fields of humor, teenage angst, and spinning wheels (which, they assure her, are not hazardous to anyone but Sleeping Beauty).
Website: www.SarahEMorin.com
Booklist: Waking Beauty
---
J
ohn B. Olson is a novelist who lives with his wife Amy and family in the San Francisco Bay Area. John earned a Ph.D. in biochemistry from the University of Wisconsin at Madison and did postdoctoral research at the University of California at San Francisco. His books have won several awards, including a Christy Award, a Christy finalist, a Silver Angel award, and placement on the New York Public Librarys Books for the Teen Age.
Website: www.litany.com
Booklist: Oxygen, The Fifth Man
---
John W. Otte leads a double life. By day, he's a Lutheran minister, husband, and father of two. He graduated from Concordia University in St. Paul, Minnesota, with a theatre major, and then from Concordia Seminary in St. Louis, Missouri. By night, he writes unusual stories of geeky grace. He lives in South St. Paul, Minnesota, with his wife and two boys.
He has been a Christy Award finalist two years in a row!
Website: www.JohnWOtte.com
Booklist: Failstate, Failstate: Legends, Failstate: Nemesis, Numb, The Hive
---
Paul Regnier is a technology junkie and web designer with a fascination for all things futuristic. He has turned his childhood love of storytelling into a professional pursuit.
Paul lives in Orange County, CA with his wife and two children.
Booklist: Space Drifters: The Emerald Enigma, Space Drifters: The Iron Gauntlet, Space Drifters: The Ghost Ship
---
Steve Rzasa was born and raised in South Jersey, and fell in love with books—especially science fiction novels and historical volumes—at an early age. He and his wife, Carrie, have two boys and live in Buffalo, Wyoming. He has worked as a waiter, a reporter, an editor and a librarian in that order. His first novel, The Word Reclaimed, was published in 2009 and followed shortly by its sequel, The Word Unleashed, in 2010. His third novel, Broken Sight, was published in 2011. The Word Reclaimed was a finalist for the 2010 ACFW Carol Award (Speculative) and Steve's short story, Rescued, a precursor to Broken Sight, won the 2009 G.K. Chesterton Award in the Athanatos Christian Ministries Writing Contest.
Website: www.steverzasa.com
Booklist: The Word Reclaimed, The Word Unleashed, Broken Sight, The Word Endangered, For Us Humans
---
Chawna Schroeder loves to dream of far-off places, daring swordfights, magic spells, and princes in disguise, just like her favorite Disney princess Belle. So perhaps it's no surprise she delights in stretching her faith and pushing the imagination. When she isn't daydreaming or committing those dreams to paper, you can find her studying the biblical languages, working with fiber, and teaching about the importance of discernment.
Website: www.chawnaschroeder.com
Booklist: Beast, The Vault Between Spaces
---
Kathy Tyers's first science fiction novel was published in 1987, and she has been at it ever since. She has been accused on two counts of writing Star Wars novels (and pleads guilty on both counts), but she also likes being known for her original "Firebird" series. Volumes 1-3–Firebird, Fusion Fire, and Crown of Fire–are also published as The Annotated Firebird. Volume 4 is Wind and Shadow, and the award-winning, messianic Daystar rounds out the series.
Kathy lives in southwestern Montana with her husband.
Website: www.KathyTyers.com
Booklist: Firebird, Fusion Fire, Crown of Fire, Wind and Shadow, Daystar, Shivering World, One Mind's Eye, Crystal Witness
---
Jill Williamson is a dreamer, believer, and author of all things weird. She grew up in Alaska with no electricity, an outhouse, and a lot of mosquitoes. Her first two novels, By Darkness Hid and To Darkness Fled both won a Christy Award. She loves working with teenagers and encouraging them to respect their dreams and gives writing workshops at libraries, schools, camps, churches, and anywhere else she might meet at least one teen writer. Jill lives in Oregon with her husband and two children and a whole lot of deer.
Website: www.jillwilliamson.com
Booklist: By Darkness Hid, To Darkness Fled, From Darkness Won
---