On this page you can get a brief introduction to each of the incredibly gifted and skilled authors who take us to realms of wonder and discovery.
---
Gillian Bronte Adams spent her childhood devouring books and roaming the Texas countryside slaying orcs, captaining pirate ships, and dreaming of medieval kingdoms. So it was no surprise when she became an author.
Her love of epic stories as well as a desire to present truth in a new and unique way drew her to realm of fantasy.
Website: www.GillianBronteAdams.com
Booklist: Orphan's Song, Songkeeper, Song of Leira
---
Born in Uganda to missionary parents, R.J. (Rebecca Joan) Anderson is a women's Bible teacher, a wife and mother of three sons, and a bestselling fantasy author for older children and teens. Her debut novel sold more than 120,000 copies worldwide, while her other books have been shortlisted for the Nebula Award, the Christy Award, and the Sunburst Award for Excellence in Canadian Science Fiction. She lives in Stratford, Ontario, Canada
Website: www.rj-anderson.com
Booklist: Knife, Rebel, Arrow, Swift, Nomad, Torch
---
Nadine Brandes learned to write her alphabet with a fountain pen. In Kindergarten. Cool, huh? Maybe that's what started her love for writing. She started journaling at age nine and thus began her habit of communicating via pen and paper more than spoken words. She never decided to become a writer. Her brain simply classified it as a necessity to life. Now she is a stay-at-home author, currently working on her dystopian series.
Website: www.NadineBrandes.com
Booklist: A Time to Die, A Time to Speak, A Time to Rise
---
J. Wesley Bush currently lives and works in Kiev, Ukraine, where he reports on economics. He has previously served as an airborne infantryman, military intelligence cryptolinguist, NGO worker, and historian. He also spent two years as a unicyclist in a circus. He is the husband of a lovely wife and the proud father of five boys.
Website: www.JWesleyBush.com
Booklist: Knox's Irregulars
---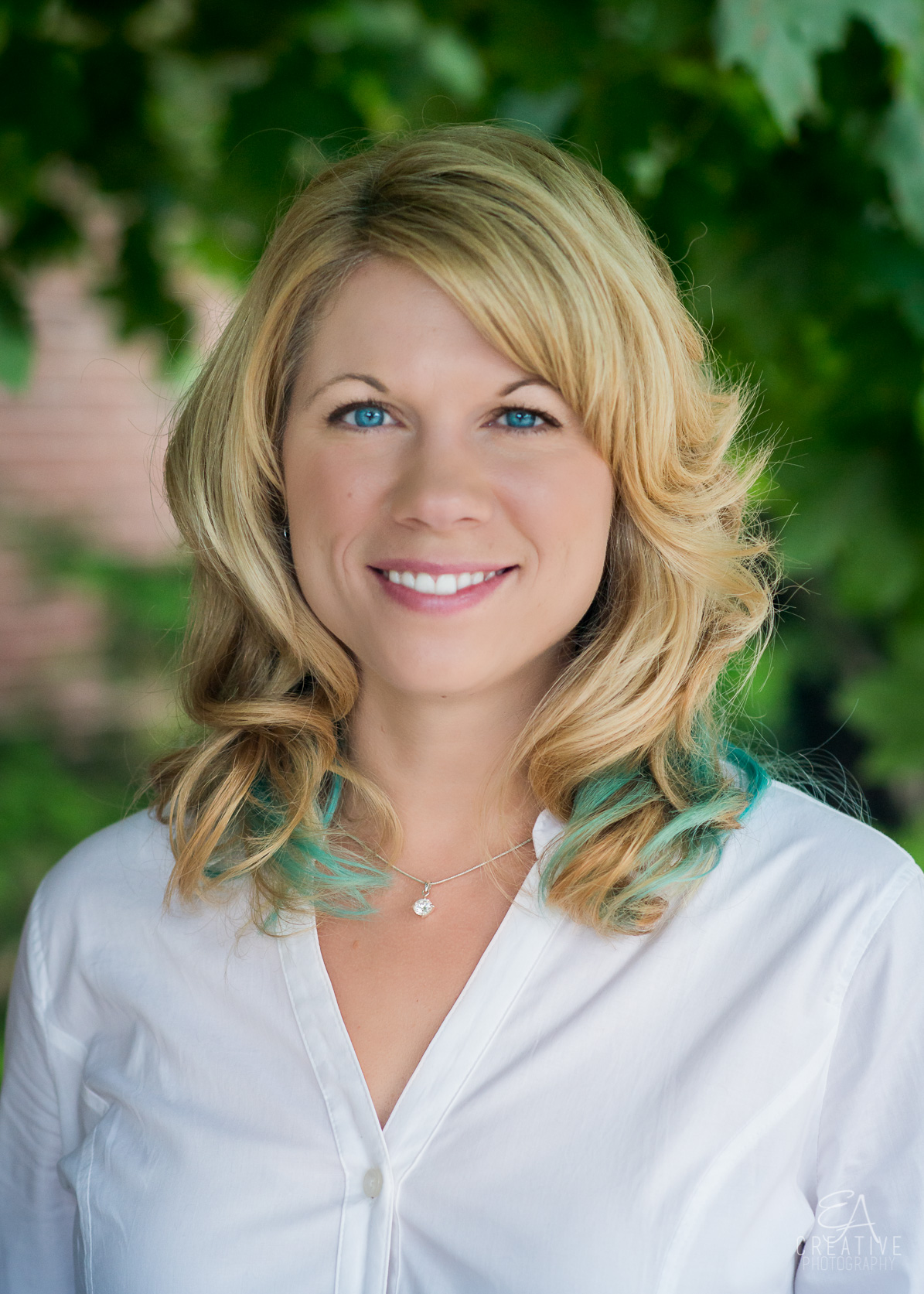 Morgan L. Busse is a writer by day and a mother by night. She is the author of the Follower of the Word series and the award-winning steampunk series, The Soul Chronicles. Her debut novel, Daughter of Light, was a Christy and Carol Award finalist. During her spare time she enjoys playing games, taking long walks, and dreaming about her next novel.
Website: www.morganlbusse.com
Booklist: Daughter of Light, Son of Truth, Heir of Hope, Tainted, Awakened
---
Jack Cavanaugh is a popular historical fiction author. He has twenty-eight published novels which have received numerous Christian and secular awards. His novels While Mortals Sleep and His Watchful Eye won Christy Awards for excellence in Christian Fiction. The Puritans, from the American Family Portrait series, won an ECPA Silver Medallion Award.
Website: jackcavanaugh.com
Booklist: Hideous Beauty, Heavenly Mortal, Halo of Brimstone
---
Lindsay A. Franklin is a Carol Award–winning author, freelance editor, and homeschooling mom of three. She would wear pajama pants all the time if it were socially acceptable. Lindsay lives in her native San Diego with her scruffy-looking nerf-herder husband, their precious geeklings, three demanding thunder pillows (a.k.a. cats), and a stuffed marsupial named Wombatman.
Website: www.lindsayafranklin.com
Booklist: The Story Peddler. The Story Raider, The Story Hunter
---
W. A. Fulkerson is the author of ten books, including Writing With Purpose: A Step-By-Step Guide to Producing Your Best Book. He works in film as a screenwriter, having written the award-winning documentary Save My Seoul with Jubilee Media. He teaches regularly at San Diego Writers, Ink in Point Loma, CA. Fulkerson is a voracious reader across genres, but J.R.R. Tolkien, C.S. Lewis, Isaac Asimov, Michael Crichton, T.H. White, Pablo Neruda, and John Donne are particular favorites. In his free time, he enjoys coaching wrestling, training in Brazilian Jiu Jitsu, and studying languages. He lives in San Diego with his wife and son.
Website: www.wafulkerson.com
Booklist: For Whom the Sun Sings
---
S. D. Grimm's first love in writing is young adult fantasy and science fiction, which is to be expected from someone who looks up to heroes like Captain America and Wonder Woman, has been sorted into Gryffindor, and identifies as rebel scum. Her patronus is a red Voltron lion, her spirit animal is Toothless, and her favorite meal is second breakfast. She is represented by Julie Gwinn of the Seymour Agency, her office is anywhere she can curl up with her laptop and at least one large-sized dog.
Website: www.sdgrimm.com
Booklist: Scarlet Moon, Amber Eyes, Black Blood
---
Award-winning author of The Sword of Lyric series, Sharon Hinck writes "stories for the hero in all of us" about women on extraordinary adventures of faith. Her novels are praised for their authentic characters, strong spiritual themes, and emotional resonance. For her latest series, The Dancing Realms, she drew on her experience as a ballet teacher, dancer, and choreographer.

Website: www.SharonHinck.com
Booklist: The Restorer, The Restorer's Son, The Restorer's Journey, The Deliverer, Hidden Current, Forsaken Island, Windward Shore
---
Joshua A. Johnston grew up reading the grand masters of science fiction and still devotes more time to their endless galaxies than he really should.
Website: www.joshuaajohnston.com.
Booklist: Edge of Oblivion, Into the Void, Through Chaos
---
Ronie Kendig is an award-winning, bestselling author who grew up an Army brat. After twenty-plus years of marriage, she and her hunky-hero husband have a full life with four children, a Maltese Menace, and a retired military working dog in beautiful Northern Virginia.
Since launching onto the publishing scene, Ronie's Rapid-Fire Fiction has hit the CBA Bestseller list, won the prestigious Christy Award, the Inspirational Readers' Choice Award, the HOLT Medallion Award, the Selah Award, and finaled in numerous other contests like Christian Retailing's Reader's Choice Award, the INSPY Awards, and more.
Website: www.RonieKendig.com
Booklist: Embers, Accelerant, Fierian, Brand of Light, Dawn of Vengeance
---
Carla Laureano is the two-time RITA® Award-winning author of contemporary inspirational romance and Celtic fantasy. A graduate of Pepperdine University, she worked as a sales and marketing executive for nearly a decade before leaving corporate life behind to write fiction full-time. She currently lives in Denver with her husband and two sons, where she writes during the day and cooks things at night.
Website: www.carlalaureano.com
Booklist: Oath of the Brotherhood, Beneath the Forsaken City
---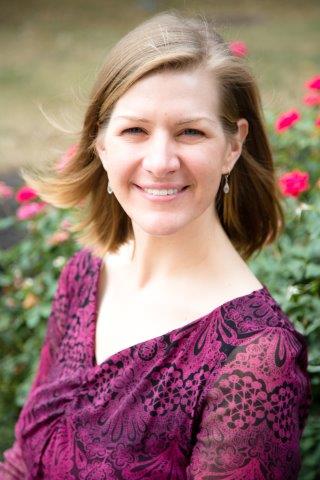 Sarah E. Morin has three great passions in life: God, books, and working with young people. She has written articles and poetry for local publications and international periodicals in the museum field. Her dramatic works range from a musical about Susan B. Anthony to fairy tale poetry. She enjoys performing her work, especially pieces that allow her to dress up in her queen costume.
Sarah E. serves as Youth Experience Manager (kid wrangler) at an interactive history park. Her 100 youth volunteers are her best consultants in the fields of humor, teenage angst, and spinning wheels (which, they assure her, are not hazardous to anyone but Sleeping Beauty).
Website: www.SarahEMorin.com
Booklist: Waking Beauty
---
Paul Regnier is a technology junkie and web designer with a fascination for all things futuristic. He has turned his childhood love of storytelling into a professional pursuit.
Paul lives in Orange County, CA with his wife and two children.
Booklist: Space Drifters: The Emerald Enigma, Space Drifters: The Iron Gauntlet, Space Drifters: The Ghost Ship
---
Sandra Fernandez Rhoads is the author of Mortal Sight. She is a Cuban-Colombian living in Dallas, Texas with her husband and four children. She has a deep love for the artist community and is an active part of Art House Dallas and the Fort Worth Writers Group. She holds an M.A. in English with a focus on John Milton and has an insatiable love for coffee, laughter, and adventure. And dinosaurs.
Website: www.sandrarhoads.com
Booklist: Mortal Sight, Realms of Light
---
Steve Rzasa was born and raised in South Jersey, and fell in love with books—especially science fiction novels and historical volumes—at an early age. He and his wife, Carrie, have two boys and live in Buffalo, Wyoming. He has worked as a waiter, a reporter, an editor and a librarian in that order. His first novel, The Word Reclaimed, was published in 2009 and followed shortly by its sequel, The Word Unleashed, in 2010. His third novel, Broken Sight, was published in 2011. The Word Reclaimed was a finalist for the 2010 ACFW Carol Award (Speculative) and Steve's short story, Rescued, a precursor to Broken Sight, won the 2009 G.K. Chesterton Award in the Athanatos Christian Ministries Writing Contest.
Website: www.steverzasa.com
Booklist: The Word Reclaimed, The Word Unleashed, Broken Sight, The Word Endangered, For Us Humans
---
Chawna Schroeder loves to dream of far-off places, daring swordfights, magic spells, and princes in disguise, just like her favorite Disney princess Belle. So perhaps it's no surprise she delights in stretching her faith and pushing the imagination. When she isn't daydreaming or committing those dreams to paper, you can find her studying the biblical languages, working with fiber, and teaching about the importance of discernment.
Website: www.chawnaschroeder.com
Booklist: Beast, The Vault Between Spaces
---
Daniel Schwabauer, M.A., is a lifelong reader of speculative fiction. He studied the genre under science fiction great James Gunn before graduating with honors from Kansas University's Masters program in Creative Writing in 1995. Winner of the Eric Hoffer and Ben Franklin awards for his middle grade fantasy series, The Legends of Tira-Nor, Daniel enjoys riding his motorcycle on country roads and pondering other worlds. He lives in Kansas City with his wife and dog.
Website: www.danschwabauer.com
Booklist: Operation Grendel
---
As the daughter of missionaries, Kara Swanson spent her childhood running barefoot through the lush jungles of Papua New Guinea. Able to relate with characters dropped into a unique new world, she quickly fell in love with the fantasy genre. The award-winning author of The Girl Who Could See, Kara is passionate about crafting stories of light shattering darkness, connecting with readers, and becoming best friends with a mermaid—though not necessarily in that order. Kara chats about coffee, fairy tales and bookish things online (@karaswansonauthor) and at karaswanson.com.
Website: www.karaswanson.com
---
Kathy Tyers has published ten novels, including her popular Firebird series and two authorized novels in the Star Wars expanded universe. She won the 2019 Christy Award for Shivering World and the 2013 Carol Award for Daystar. Kathy has also written a biography, a travel book, and the writing reference Writing Deep Viewpoint: Invite Your Readers Into the Story. If she isn't writing, she might be teaching a flute lesson or battling weeds in her vegetable garden. Kathy lives in Montana with her husband, William Gillin.
Website: www.KathyTyers.com
Booklist: Firebird, Fusion Fire, Crown of Fire, Wind and Shadow, Daystar, Shivering World, One Mind's Eye, Crystal Witness
---
Jill Williamson is a dreamer, believer, and author of all things weird. She grew up in Alaska with no electricity, an outhouse, and a lot of mosquitoes. Her first two novels, By Darkness Hid and To Darkness Fled both won a Christy Award. She loves working with teenagers and encouraging them to respect their dreams and gives writing workshops at libraries, schools, camps, churches, and anywhere else she might meet at least one teen writer. Jill lives in Oregon with her husband and two children and a whole lot of deer.
Website: www.jillwilliamson.com
Booklist: By Darkness Hid, To Darkness Fled, From Darkness Won
---
A Scottish-born Australian author, Kristen Young has worked in children's and youth ministry for decades. She writes fiction and non-fiction for teens, and always has a notebook on hand to capture stray story ideas. In her spare time she loves hanging out with her family, watching movies with subtitles, and enjoying a little too much chocolate.
Website: www.krisyoungwrites.com
Booklist: Apprentice
---