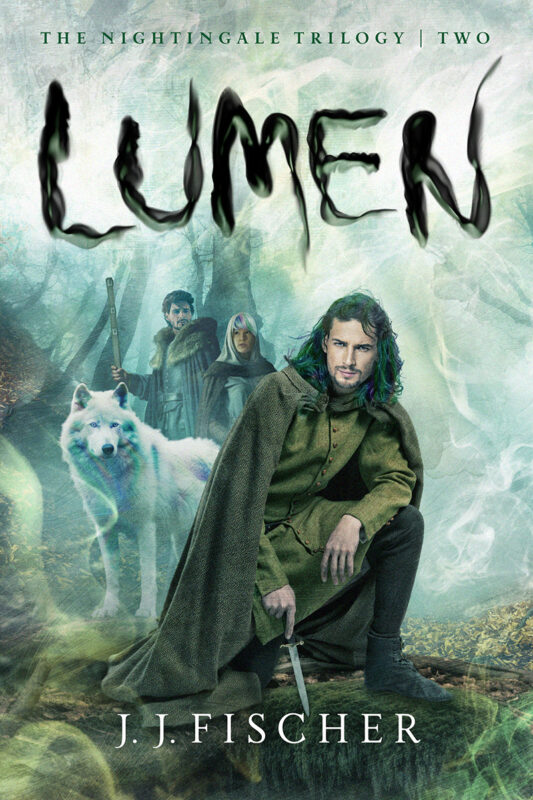 The Nightingale Trilogy book 2: Lumen
About the Book
What if erasing the past cost more than you were willing to pay?
Having narrowly escaped their enemies, Sephone, Dorian, and Cass continue their search for the elusive Silvertongue, the only one with knowledge of the Reliquary's whereabouts. But time is running out for Sephone, and with Dorian accused of high treason, the quest takes on a new urgency.
As secrets from each of their pasts drive a wedge between them, Sephone invests all her hopes in finding her homeland, Lethe—where her family may yet be alive. But nothing about Lethe is as she expects, and disappointment, betrayal, and danger await her at every turn.
As the truth about the Reliquary's curse comes to light, the fragile bonds between the unlikely companions are tested like never before. Meanwhile, Dorian faces a terrible choice: to save the life of one who is beginning to mean more to him than the past he's so desperate to forget, or to save his beloved Caldera from dangers outside and within.
Other Books in "The Nightingale Trilogy"
Disclosure of Material Connection: Some of the links in the page above are "affiliate links." This means if you click on the link and purchase the item, I will receive an affiliate commission. I am disclosing this in accordance with the Federal Trade Commission's
16 CFR, Part 255
: "Guides Concerning the Use of Endorsements and Testimonials in Advertising."