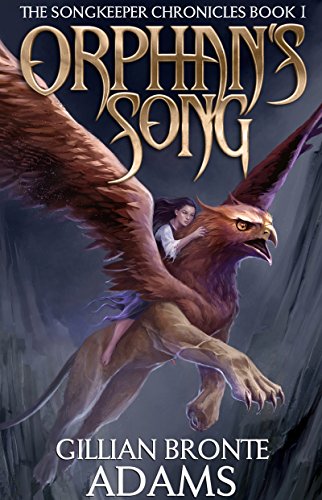 The Songkeeper Chronicles book 1: Orphan's Song
Her solo is a death sentence.
About the Book
Deep within the world of Leira flows a melody that was sung at the beginning of time by Emhran, the Master Singer. Now it is broken, buried, forgotten. But in each generation, a Songkeeper arises to uphold the memory of the Song against those who want it silenced forever.
When Birdie first hears the Song coming from her own mouth, her world shatters. She is no longer simply an orphan but the last of a hunted people. Forced to flee for her life, she must decide whom to trust–a traveling peddler, a streetwise thief, or a mysterious creature who claims to know her past.
With enemies at her heels and war threatening to tear her homeland apart, Birdie soon discovers an overwhelming truth: the fate of Leira may hinge on one orphan's Song.
Other Books in "The Songkeeper Chronicles"
Disclosure of Material Connection: Some of the links in the page above are "affiliate links." This means if you click on the link and purchase the item, I will receive an affiliate commission. I am disclosing this in accordance with the Federal Trade Commission's
16 CFR, Part 255
: "Guides Concerning the Use of Endorsements and Testimonials in Advertising."